The Importance of Process Control
Your customers do not want defects, and the best way to improve quality without eating into your profit margin is to improve your Process Control. This not only enhances productivity but also ensures consistency and accuracy in the manufacturing process.
Why is Work Instruction Software important?
Work Instruction Software offers several benefits for manufacturers. Firstly, it provides a centralized platform for creating, managing, and sharing work instructions. This eliminates the need for multiple tools like Word, Excel, or PowerPoint, streamlining the process and reducing the chances of errors or inconsistencies.
Secondly, Work Instruction Software allows for easy customization and standardization of work instructions. Manufacturers can create templates and standardized formats for different processes, ensuring that all operators follow the same visual guidelines. This not only improves efficiency but also reduces the time and effort required to develop new work instructions.
How to improve Revision Control?
Utilizing a Work Instruction Software will certainly assist you in standardizing your documentation and reduce the labor associated with this task, but as long as paper is used to display your instructions you will run into the risk of human error. With each revision made, you must locate and replace every instance of the previous instruction. A solution to this challenge is to digitize the display directly at the production cell. At the minimum, you could create a repository of PDFs which will allow your documentation control team a centralized location to update all revisions.
A better solution would be to implement a Work Instruction Software platform that has it's own digital viewer made specifically for the production employees. These types of viewers will allow more detailed instructions that could support multimedia elements. Manufacturers can leverage multiple engageable images, videos, or interactive elements to embed quality assurance methods. Not only does this help in maintaining consistency while avoiding confusion on the shop floor, it opens up a new world of data collection.
What are the Instant Benefits?
The goal of all change projects is to directly improve your bottom line, transitioning from analog systems and moving towards a virtual world will open new forms of automation. The most immediate benefit is the elimination of Time Studies, never again will you pay for the time to record production data, but instead every product built will automatically be tracked without any data entry. This valuable information will lead to more accurate billing, and a balanced production schedule.
Digital Work Instruction platforms can also be integrated in with other existing platforms, establishing the necessary foundation to eliminate the need of paper. Imagine the day your ERP can automatically broadcast the production cell, your operators are guided with rich media, and your Quality Assurance can be enforced with less labor.
What are the Potential Risks Associated with Digital Work Instructions?
Most software platforms are migrating to the SaaS model (Software as a Service). The benefit to this is typically a lower cost of entry, but greater cost over the lifetime of use. Though many Work Instruction Software platforms offer similar features, the functionality can be unique due to the production enviornment. It is important you select a vendor that understands your unique needs and can help ensure the technology is configured to match.
Security is also an important concern and should not be overlooked. While vetting your options, confirm that they deploy methods to protect your intellectual property as well as utilize redundant backups to prevent catastrophe. Finding a balance of security with ease of use will be paramount in gaining operator buy-in, as it is fairly common production operators do not have strong computer skills.
What are the Recommended Steps to Transition to Digital?
All change projects should start with a roadmap so the end goal is as concise as possible. World Class manufacturers rely on Production/Design Failure Mode Effects and Analysis (PFMEA or DFMEA) tools to predict and correct failures. We have created the inverse of that tool, and made the Project Success Mode Effect and Analysis (PSMEA). The PSMEA helps manufacturers identify what priority actions are needed to yield the greatest benefit to the organization. This toolkit is free, and we recommend downloading it below. Knowing what actions must be accomplished better equips you and your staff for future sales calls and product demonstrations.
Download the PSMEA for FREE
How to Succeed with the Least Amount of Effort?
We at Scout Systems have created the Accelerator Program, a 90-day value-focused implementation of our platform. This program has such a high success rate that we back it with a full refund if at any point you feel our offering does not align with your needs. The goal of the program is to quickly transition factories to digital with the smallest financial and labor burden possible.
The best part of the Accelerator Program is that we make the decision easy on manufacturers. If you are deciding between Scout Systems and another platform, try us first and if it doesn't work out you have lost nothing. Chances are you will love our offering and we will do business for a long, long time.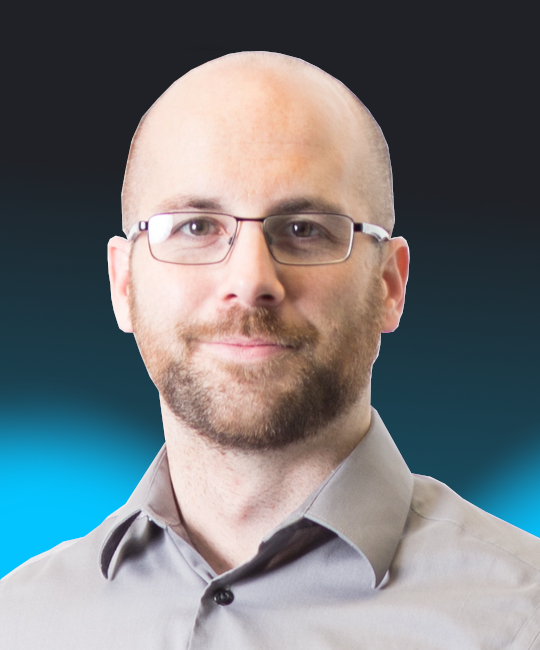 Ben Marsh
I've spent my career in Manufacturing, and can't stop trying to make things more efficient. At home, I am a master Lego builder with my son.