The easiest way to cut cost and impress customers
Throughout your career in manufacturing, you have likely encountered both exceptional and subpar vendors. In my personal experience, the vendors I found most frustrating were those who prioritized their own interests and did not tailor their services to meet my specific needs.
A majority of manufacturers deal with legacy equipment or customers who mandate audits for process changes, which can make embracing innovation difficult. Scout Systems, a company rooted in manufacturing and devoted solely to serving the industry, acknowledges these challenges. While we incorporate automation to enhance our organization's efficiency, we prioritize maintaining a fully personalized approach when it comes to customer support.
"To be able to define a problem I am having, and to have a team on the other side receive that and really hit the ground running to help me. It's super refreshing, and I haven't experienced the quality of customer service with any other business relationship I've ever formed. It has been inspiring for myself to kind of mirror that internally and externally. 5 stars, exceptional 100%."
Since our founding in 2014, we have observed the growing challenge for manufacturers to secure the skilled labor needed to implement technologically advanced projects. Our objective is to serve our customers as a strategic partner. We provide a solution that facilitates the seamless transformation of factories with minimal training expenses and downtime.
Our product: The Accelerator Program. A 3-month digital conversion targeting a quick path to increased profits.
Not your typical "Trial"

Too many software companies rely on high quantity, low quality customers and consequently have a high churn rate. When change projects have little momentum they often stall or fail, wasting all effort and discouraging operators to embrace future change efforts.
The Accelerator Program is the opposite of that approach. Instead, each new account is guided by a dedicated representative, an expert in the industry, (often me, the CEO!) who is present from start to finish.
Why would the CEO be this hands-on?
Great question. 2 reasons:
We provide a no-questions-asked money-back guarantee. If you ever feel that our product doesn't align with your organization's goals or processes, you can discontinue the Accelerator Program and receive a full refund.

More than 90% of Accelerator Program customers choose to continue services. I take immense pride in our achievements and continuously strive to maintain and improve this impressive record as we welcome more customers.
First Three Months: What you can expect

Our absolute goal of the Accelerator Program is to custom configure, train and roll out our technology in your facility in a format that aligns with your organizational goals. Success is accomplished when you are fully confident that our technology and expertise proves you made the right decision in selecting Scout Systems as your strategic partner.
We start with a kick off meeting, where we go through an exercise reviewing your organization's pain points and goals. We review your priorities and available resources and collectively define what needs to be done to have a successful rollout.

Our team develops a 3-month roadmap featuring categorized milestones, enabling structured training and clearly defined deadlines.

Regular meetings are held with your Project Champions, combining progress check-ins and new training sessions. Each meeting ends with clear 'next tasks' to ensure a smooth, confusion-free process.

We develop custom-made training materials for your operators, focusing on your objectives and crafted in a format optimized for use with our platform.

Our team will analyze your production data to promptly determine whether additional training or adjustments are necessary to optimize the platform for your specific environment.

As the platform becomes routinely used, we collaborate with your Project Champions to integrate more advanced features of our technology, focusing on accomplishing your specific objectives.

At the end of the program, the initial team reconvenes to reflect on the journey undertaken and establish long-term goals for continued success.
Exceptional Support Never Ends

When the Accelerator Program concludes, our incredible customer support does not end. We will continue to collaborate with your team to maximize the benefits of our technology. The focus simply shifts to larger picture solutions.
Our intent is to help set you apart from your competition. Customers should be nothing but impressed when they tour your facility. Your staff will become more efficient, your problems will be much easier to identify and eliminate, your business will become stronger. These claims might sound enormous, but they are backed with customer testimonials and case studies:
"I have outlined three scenarios for a rollout: Decent, Good, and Terrible. I've also incorporated a 60% safety factor. In the worst-case scenario, which means failure in the Terrible rollout, there is still a three-year ROI. With a decent rollout, the ROI is achieved in a year and a half, while a good rollout yields a six-month ROI. Keep in mind, these estimates include a 60% safety factor."
Our objective will always be to ensure that both parties are committed to putting forth their best effort before embarking on this transformation. Our promise to provide a money-back guarantee can be a risky proposition if our product fails to deliver. This means that while rare, there may be instances where companies are not a great fit for our Accelerator Program.
Are you curious to see if this opportunity is suitable for you? Let's have a conversation and see if it's a good fit for you right now. There's no obligation, just an opportunity to explore what our program can offer. If it's the right move, it should be obvious to both of us..
Please check my calendar below to find a convenient time for our meeting. I'm excited about the possibility of meeting you.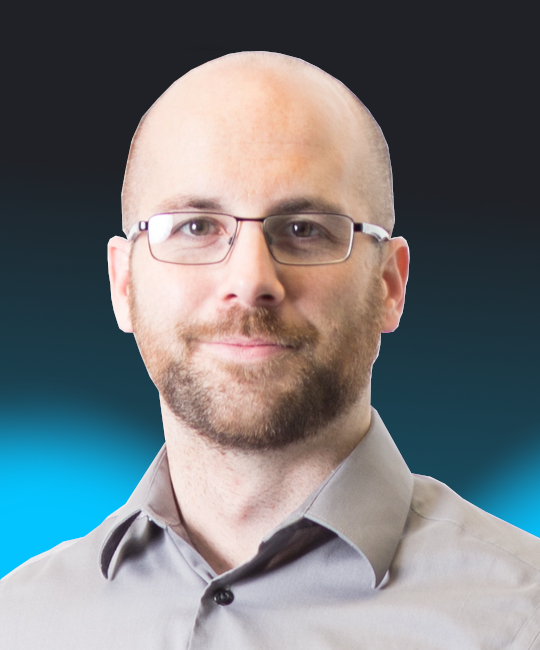 Ben Marsh
I've spent my career in Manufacturing, and can't stop trying to make things more efficient. At home, I am a master Lego builder with my son.