Staying ahead of the competition requires a proactive approach to managing your factory operations. With Scout System's advanced solution, manufactures now have a digital twin of their factory to allow for better monitoring and control of their production processes like never before.
Real-Time Production Dashboards
Gone are the days of relying solely on static reports or periodic updates. With Scout Systems, management staff can access real-time production dashboards that provide live, dynamic insights into every aspect of the production floor.

Emails, calls, or floor walks are no longer needed to learn of progress reports of active orders. Instead, they will be able to access interactive dashboards using their cell phones or computers from anywhere in the world.
Improved Workforce Management
Tribal Knowledge extends beyond just the Production Floor Staff. Leads and Supervisors often possess invaluable insights into their Operator's unique strengths and areas for improvement, making this knowledge a valuable asset for the company.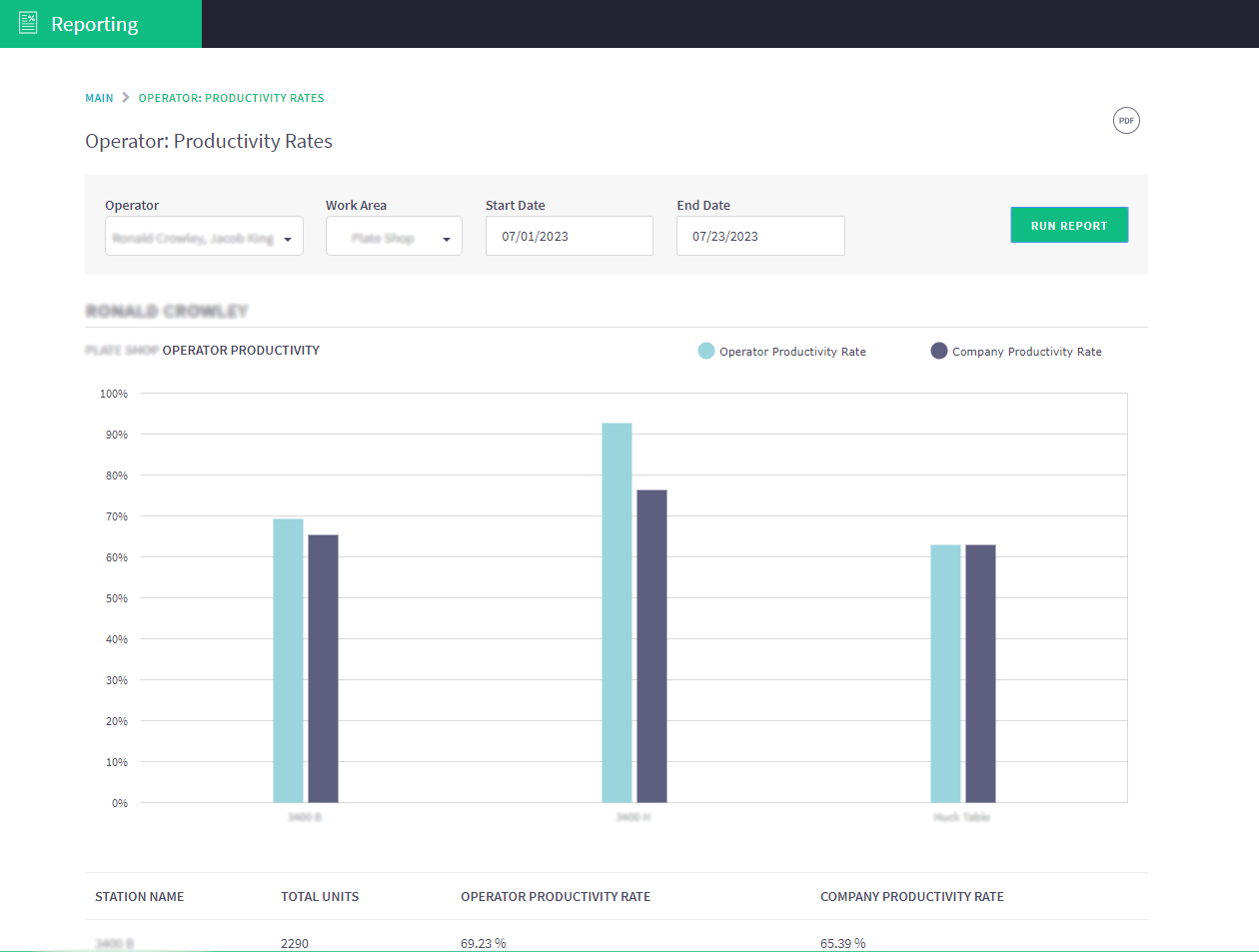 By leveraging Scout Systems, you can capture and preserve the abilities of your Operators in a structured and accessible manner. Through detailed Production Reports, you'll gain valuable insights into training opportunities that can be harnessed to maximize the potential of your Operators.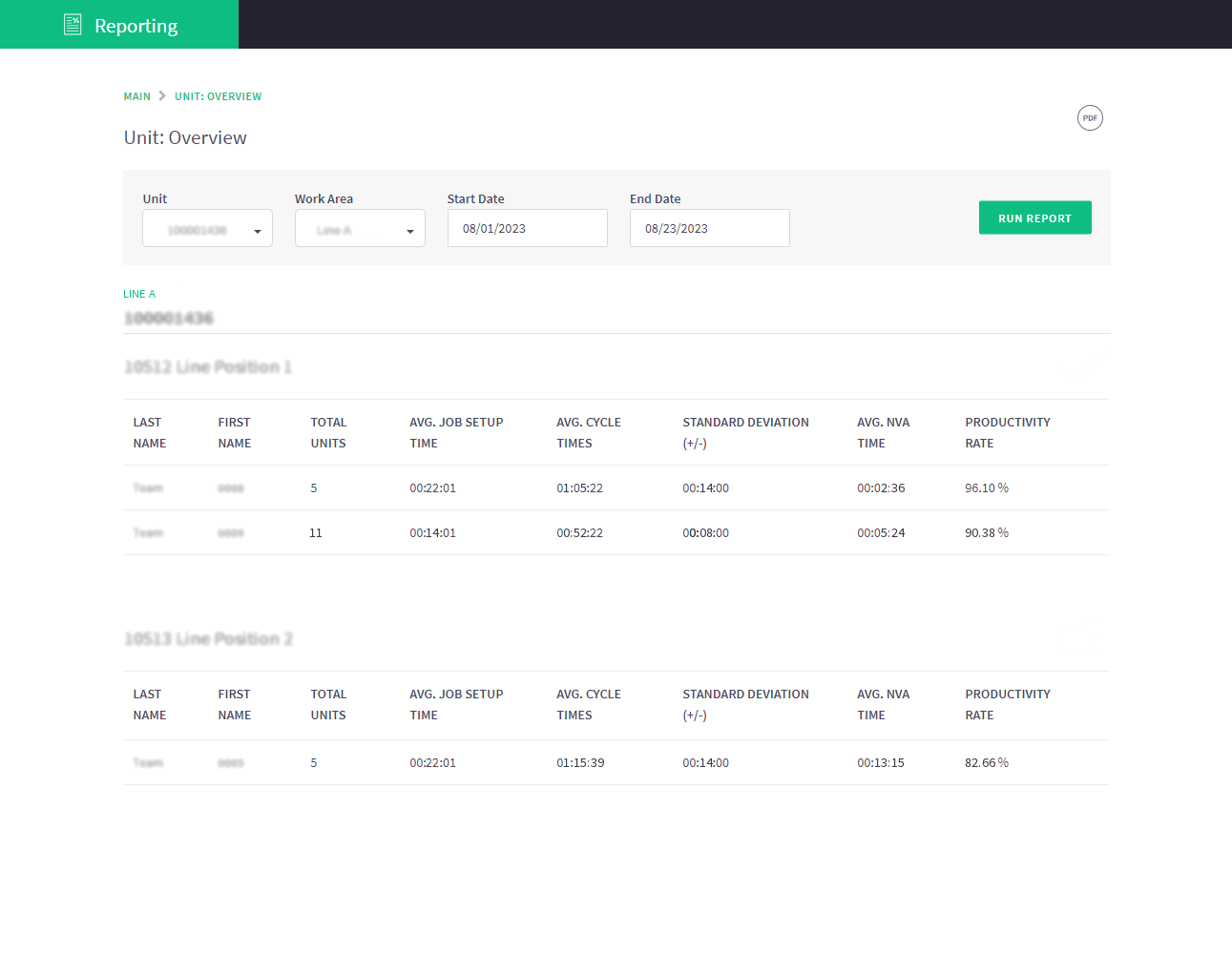 Your Management will be able to analyze high-volume products and identify Operators who consistently maintain the fastest paces, uncovering hidden talents and abilities. By identifying these skilled Operators, you can pinpoint valuable Tribal Knowledge that needs to be documented and preserved.
With this data-driven approach, you'll enhance your team's performance and ensure that critical expertise is captured for future success.
Greater Accessibility
With Scout Systems' cloud-based application, your Management gains the convenience of 24/7 access to your factory's data from anywhere in the world. Whether tackling night shift complications or troubleshooting while on the go, your factory's critical information will be readily available at their fingertips, ensuring seamless decision-making.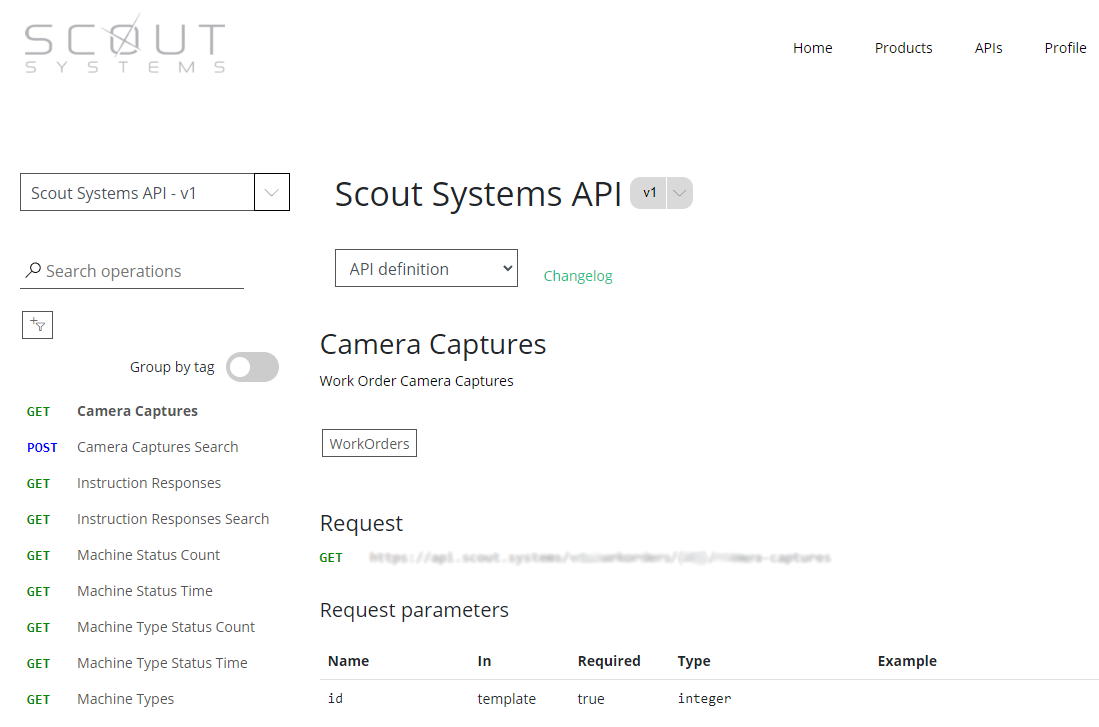 Leveraging the wealth of exceptional data collected and processed by Scout Systems, you can integrate it with your ERP to create custom dashboards and reports tailored to your organization's specific focus points. This powerful combination empowers your Management team to excel in their roles, providing them with valuable insights and enabling them to make informed decisions with confidence. With real-time access to relevant data, your Management will drive your factory towards even greater efficiency and success.
Establish this in only 3 Months
Unlock the full potential of your factory in just 3 months with the Scout System's Accelerator Program. Our platform will be expertly tailored to your company's needs and seamlessly deployed, ready for full operation. Say goodbye to the delays and inaccuracies of traditional decision-making methods and embrace the power of the digital era. With our platform, your entire staff, from Operators to Management, will elevate their performance to new heights. Don't wait any longer; take the leap into the future of manufacturing with Scout Systems.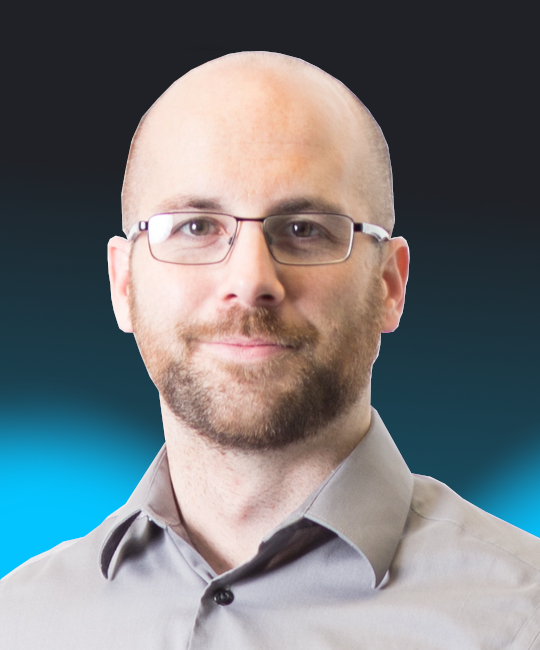 Ben Marsh
I've spent my career in Manufacturing, and can't stop trying to make things more efficient. At home, I am a master Lego builder with my son.