Welcome to the Scout Systems Academy! In this training module, we will guide you through the process of creating HQ Administrators. It's essential to assign these roles to key personnel who play a crucial role in managing the project. HQ Administrators possess elevated privileges and responsibilities within the Scout Systems platform.
Accessing the HQ Platform
Using any browser, go to https://hq.scout.systems
Log into HQ using your email, and the password provided by Scout Systems.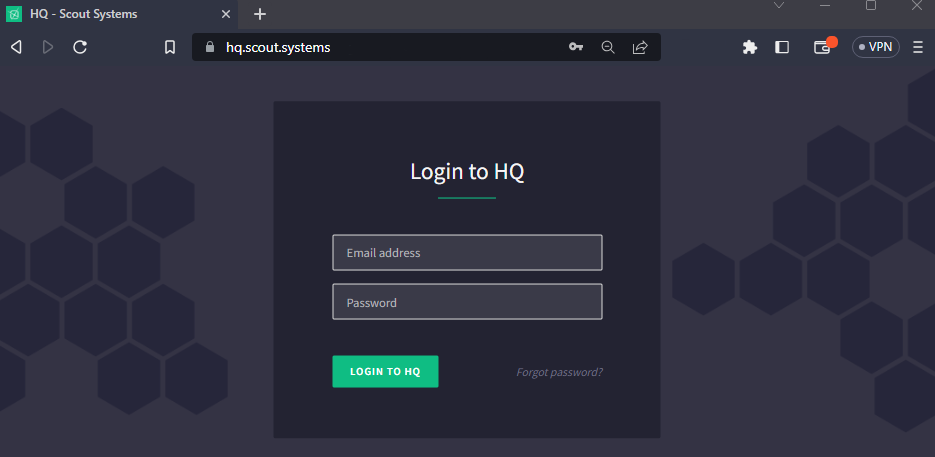 After signing in, note the green button in the top left corner. Clicking that button will access your main navigation. You need to be on the ADMIN page.
Creating HQ Users
A secondary navigation will appear at the top-center of the page. In order to create HQ Users make sure that the word "USERS" is selected/underlined.

Users are free and unlimited, we encourage providing all necessary staff access. There are 3 unique user roles:
HQ Users - Typically Managers, Engineers and other Office Staff: can access both HQ and Compass
Operators - Typically Production Staff: can only access Compass
Maintenance Technicians - Can only access Maintenance Portal in HQ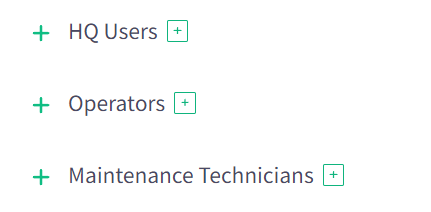 Let's begin by creating a HQ User. Start by pressing the green + sign box to the right of the words "HQ Users".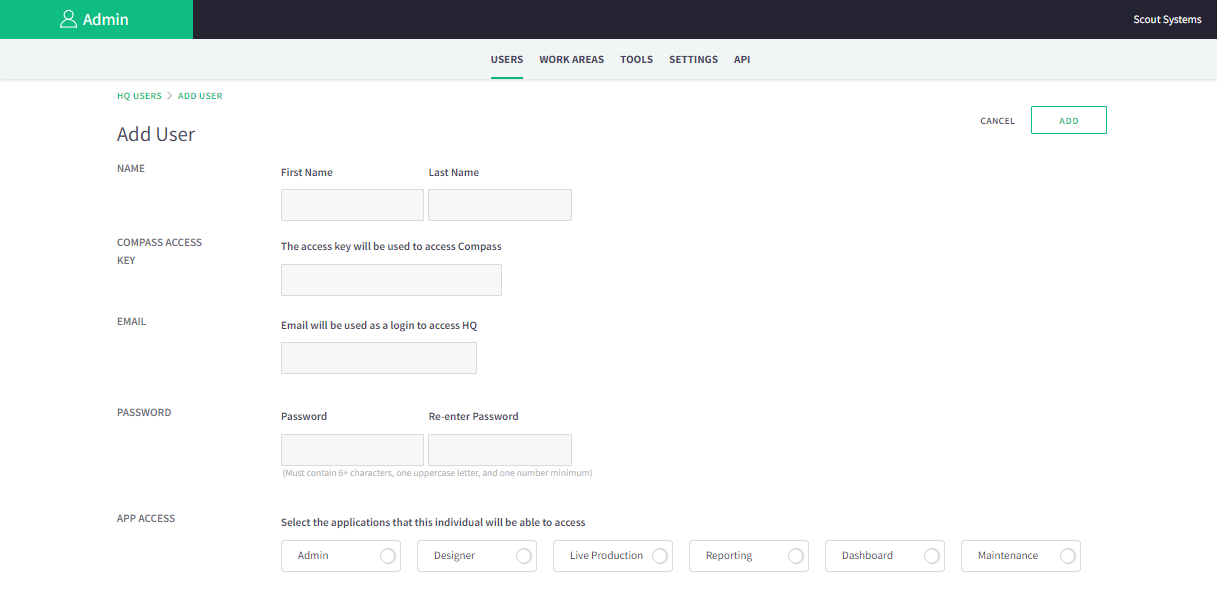 You will need to populate all of the Basic HQ User Settings to ADD a new user. The COMPASS ACCESS KEY is used to access Compass and is typically the employee badge number.
When it comes to APP ACCESS we recommend the following minimum structure:
Project Champions - All Applications
Leads & Supervisors - Live Production & Reporting
Documentation Staff - Designer
Engineers - Designer & Reporting
Management - Reporting & Dashboards
Support Staff - Dashboards
Static Dashboards - Live Production as Read-Only
Once your user has been created, scroll to the top and press the ADD button to save.
Creating Operators
Adding Compass users is very similar. Start by pressing the green + sign box to the right of the words "Operators" from the USERS page.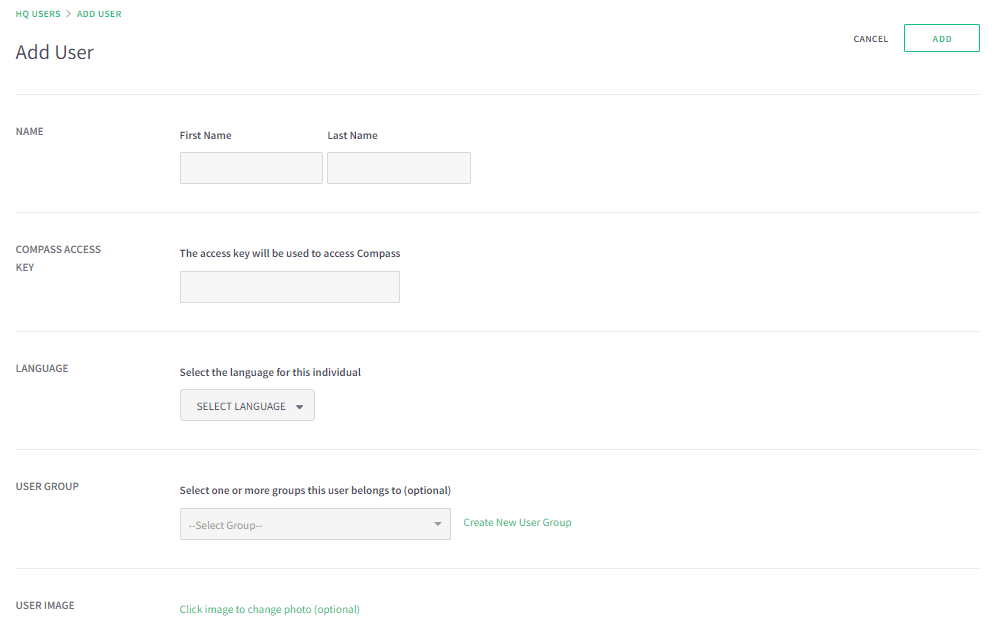 No email or passwords are needed for Compass users, but instead you might consider engaging the "LANGUAGE" and "USER GROUP" settings.
LANGUAGE - Compass will automatically translate instructions to the language selected for the user.
USER GROUPS - Production data will be organized in a selected group for easier report lookups. (Example User Group: Nightshift)
If you want to make the system more personal, consider uploading a headshot for the USER IMAGE.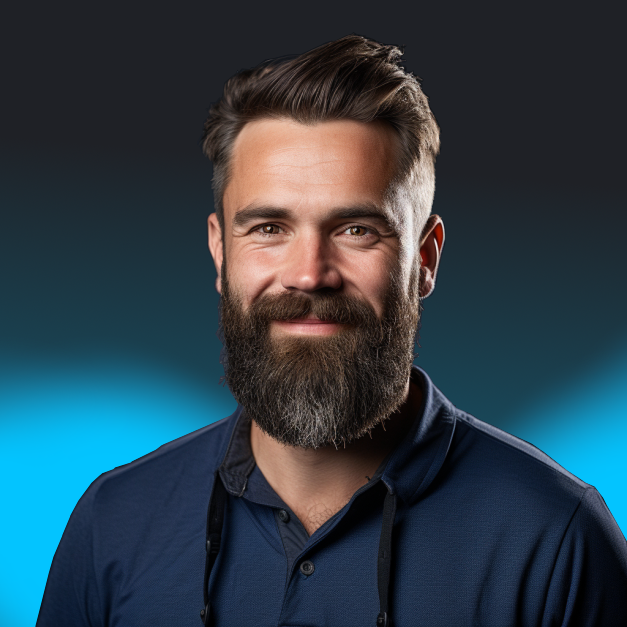 Richard Mason
By day I help people solve problems, by night I'm enjoying IPAs! For fun I work in my garage building gadgets that cost way more than they are worth.